Let's Walk to Breakfast – 2001
This was my first of several point-in-time projects. On March 3rd I took my camera along during one of Peter and my walks to Brookline Village for breakfast and captured our path. A paper construction to present the images followed, and my resulting booklet, in the form of a neat little paper box, told the story, bit by bit, as its contents were unfolded.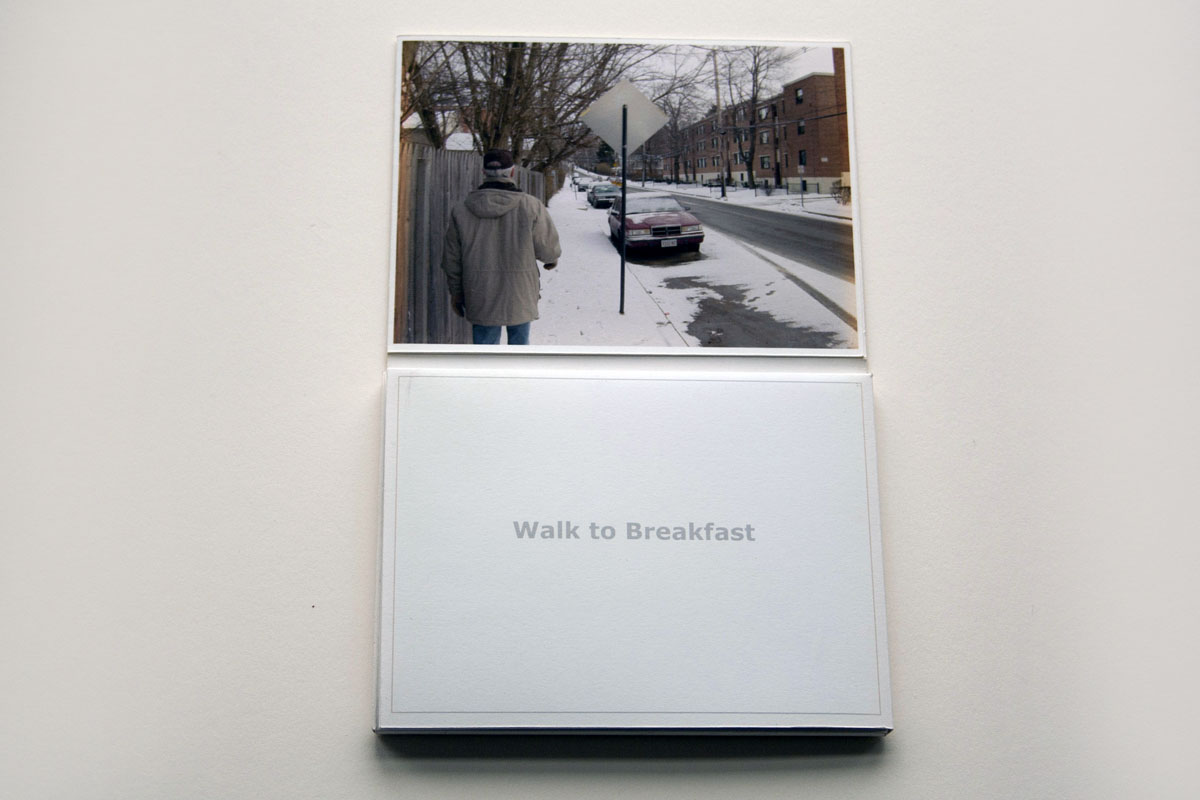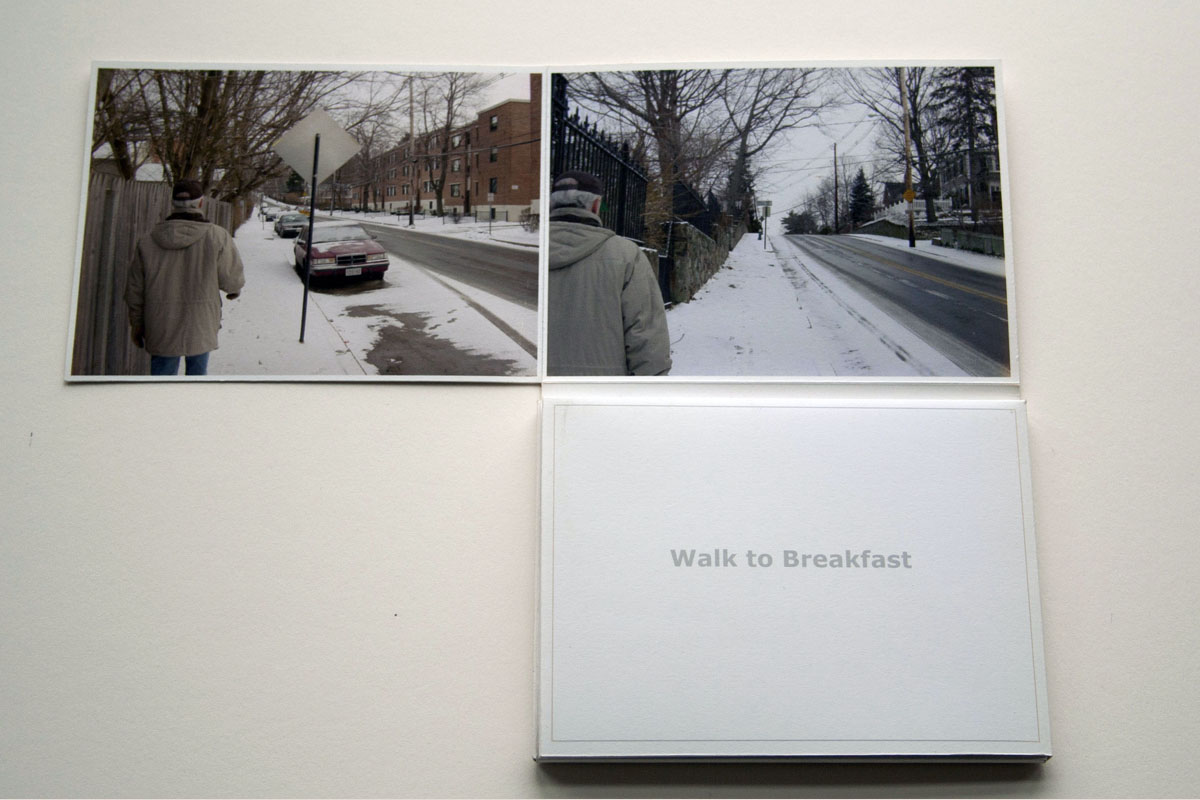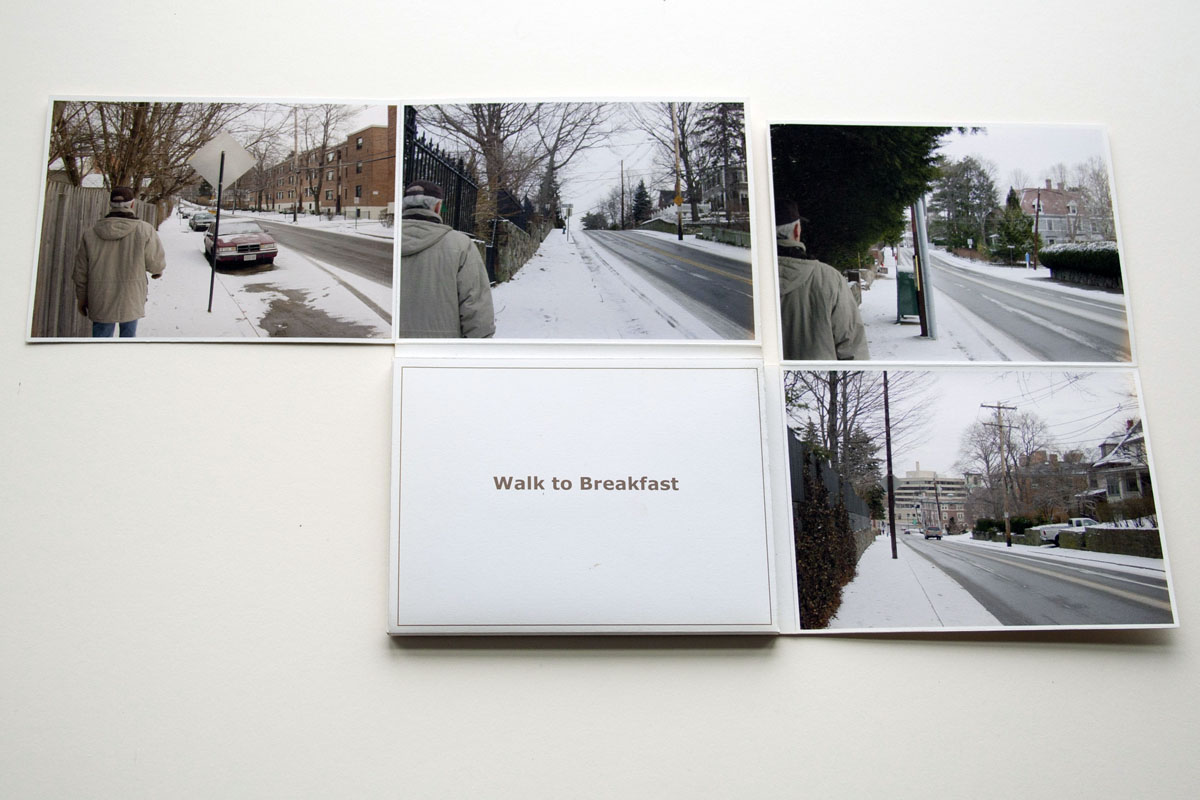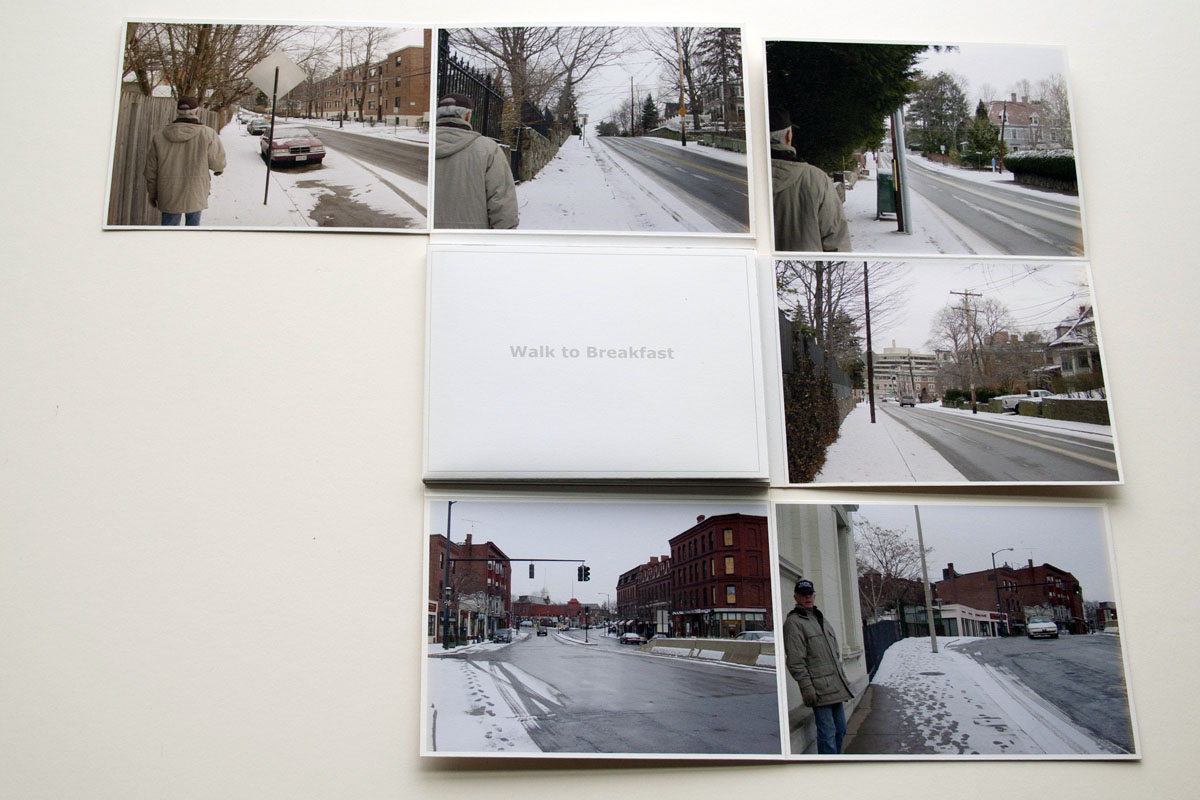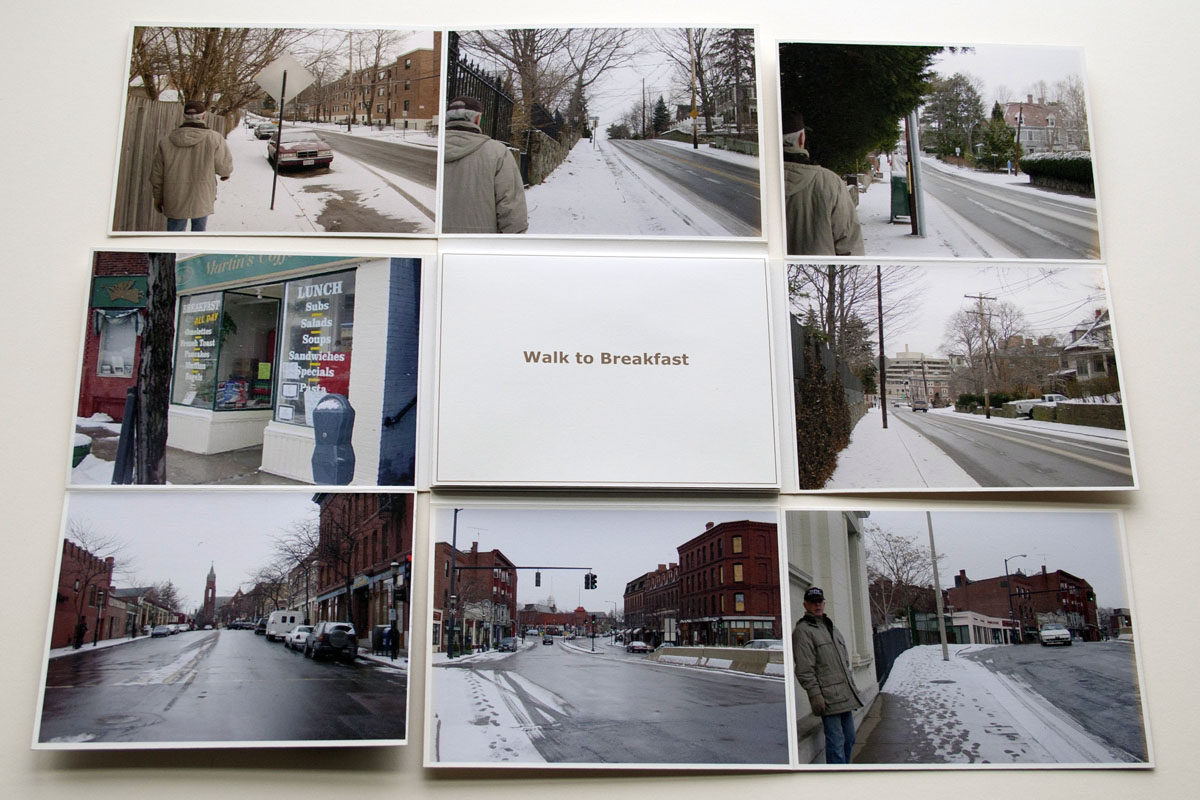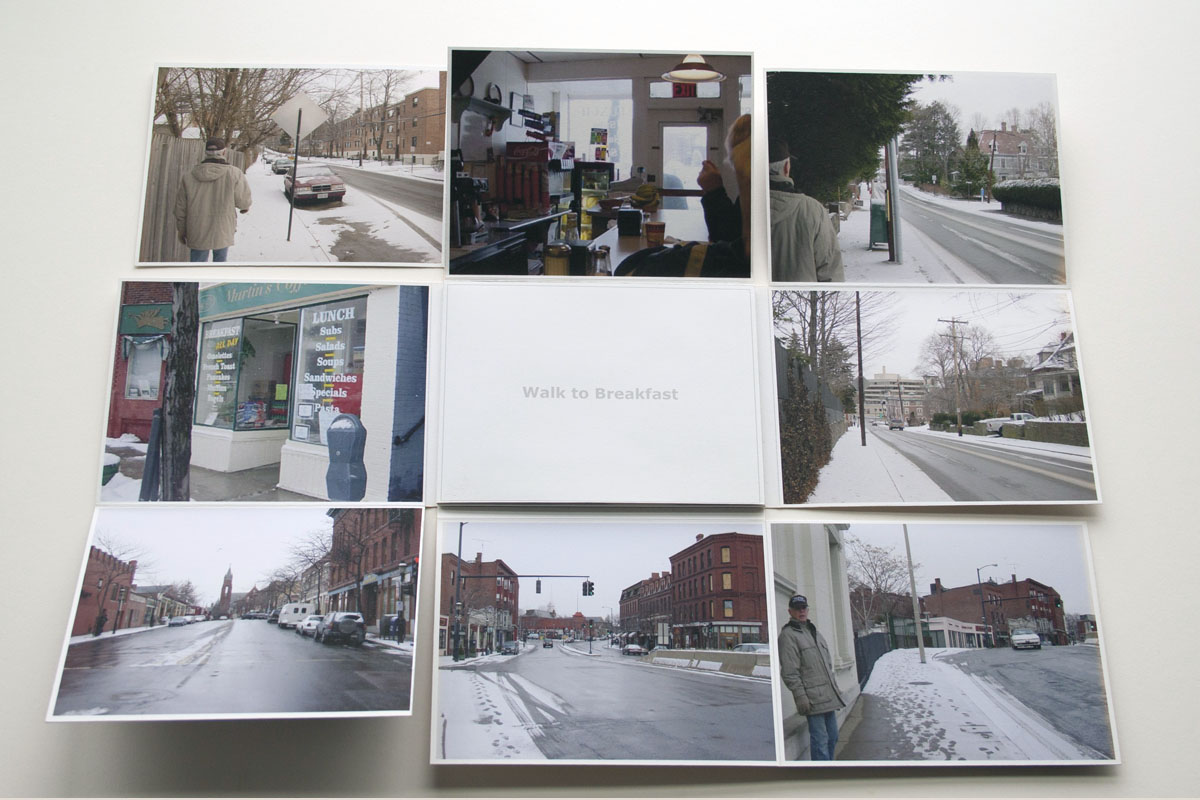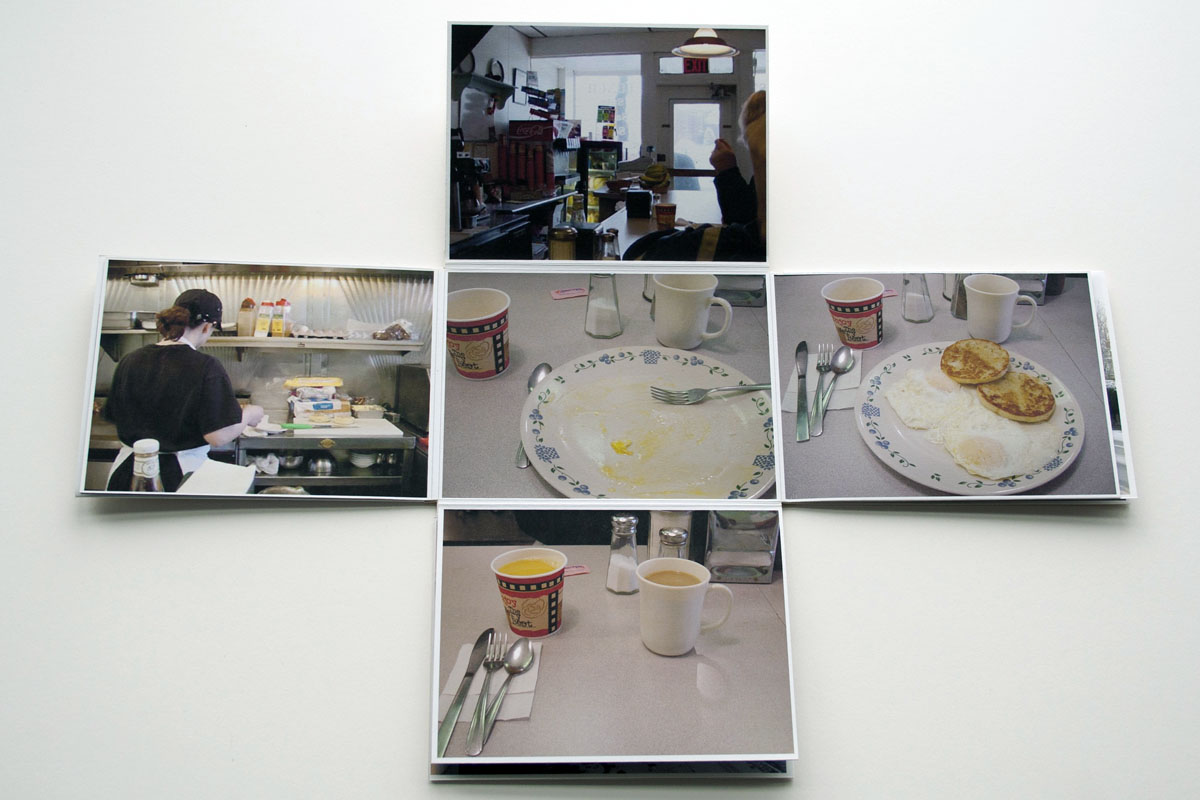 The booklet is made from double-sided prints on 2 sheets of 13 x 19" heavyweight matte photo paper, where the first is nested into the second and glued together only at their center square. After several trials I finally got the upward and downward texts and images to position just right on both sides so that they lined up when the pages were cut. Folded up, the booklet measures 5 1/4 x 4" and unfolded, 16 x 12". It's saved as a template now, that I've reused many times since –most notably as a keepsake gift to pals (self-named Sexy Chicks) commemorating our reunions over the years. I like the way the little collection stacks.
Since what happens during Sexy Chick reunions stays there, below are the photos from our breakfast walk. The photos, as presented in the booklet, are 5 x 3" and filtered with Photoshop's crosshatch to create a sharp, abstract quality.