Emerson Garden – 2007
Emerson Garden is a novelty project documenting a place and point in time – February 18th at 8 am at a local dog park in my town. Resembling a board game, it's a panorama photo series in the form of a fold-out book. The larger images are more sequential and overlapping, and have map segments of their location on their back side that can pieced together and serve as the base for the assembly. The smaller images give a close-up of what was right next to me as I took the panorama photographs.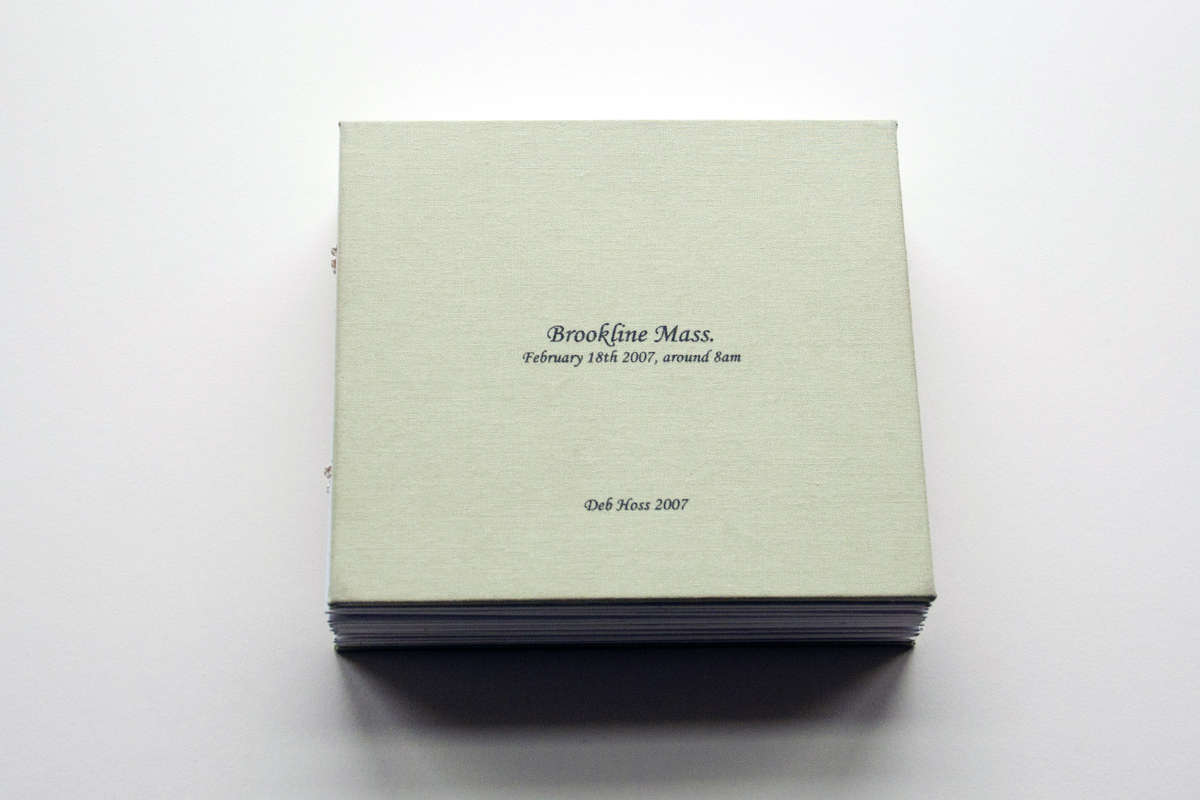 The fold-out book is wire-bound (see Familiar Storefronts in My Town and What Shall I Cook Today). The container (11 x 7" with 3 1/2" depth) is made up of 2 trays that stack. The bottom tray is attached to the surrounding boards at its base that snails up around the back, then over the top where the edges of its cover hold it all in place.
Larger photos of the set are shown below. Click on the main photo to move through the sequence.