Betty Box – 2003
We lost our beloved cat Betty (Betsy, actually, but more familiarly known to me as Betty), our first family pet, on the year Juliet went away to college. I gathered up all related photos and toys and bundled them into my Betty Box.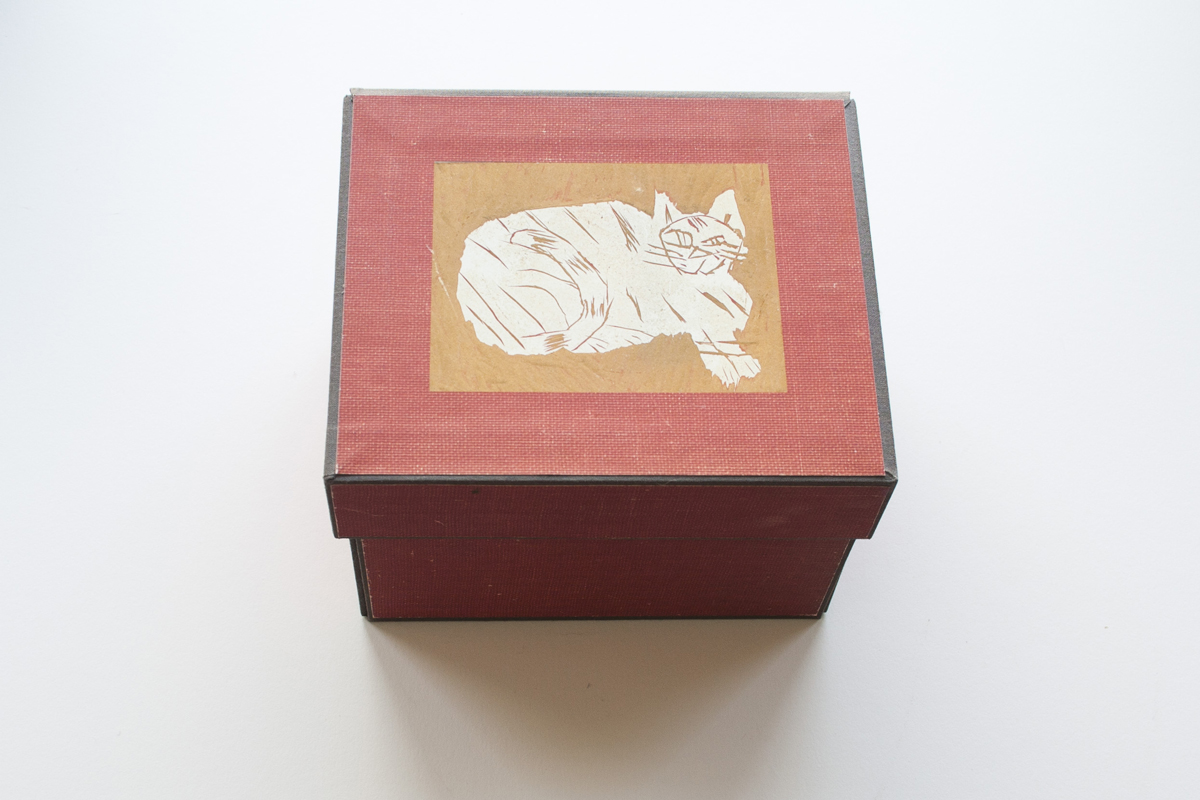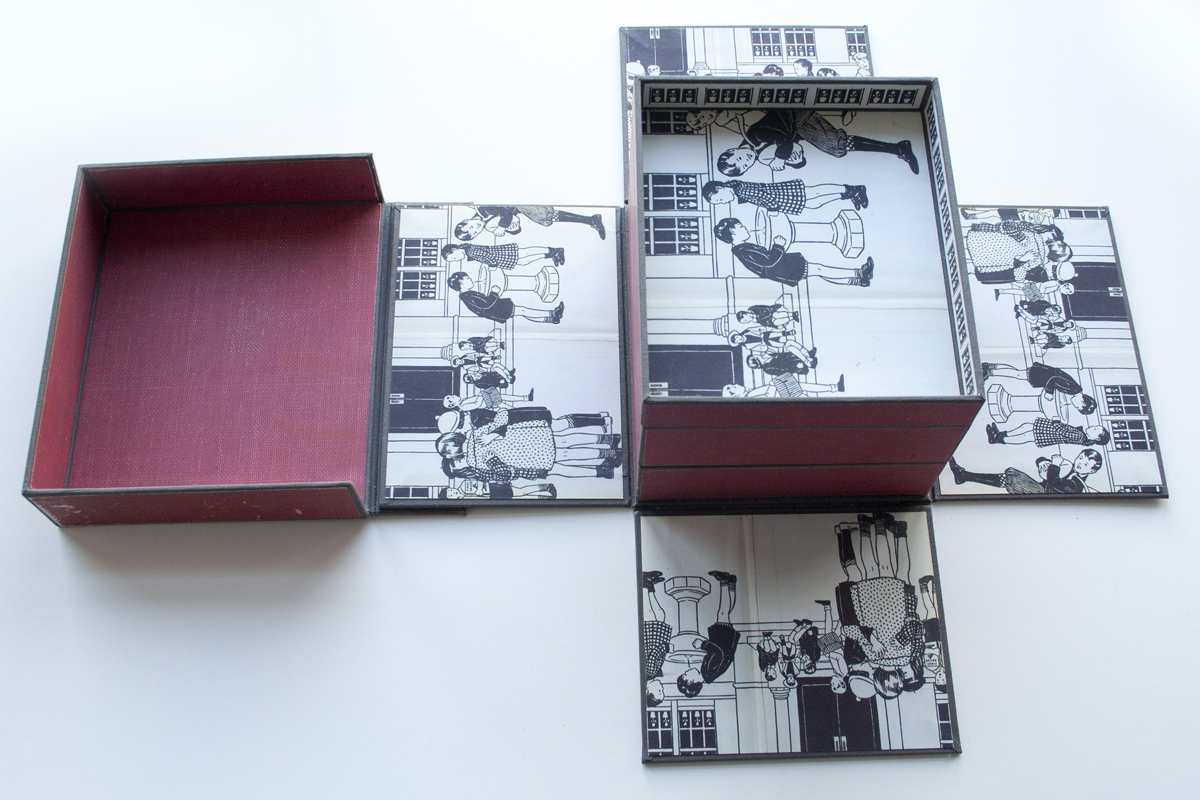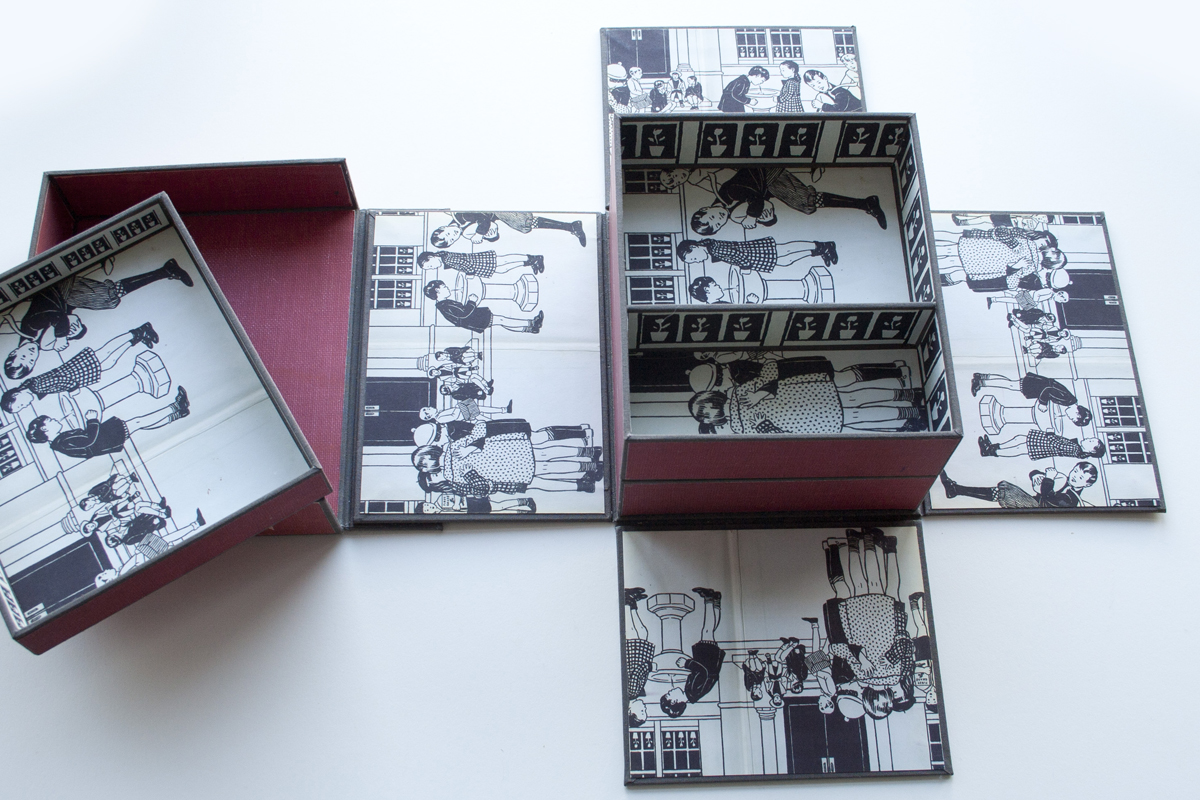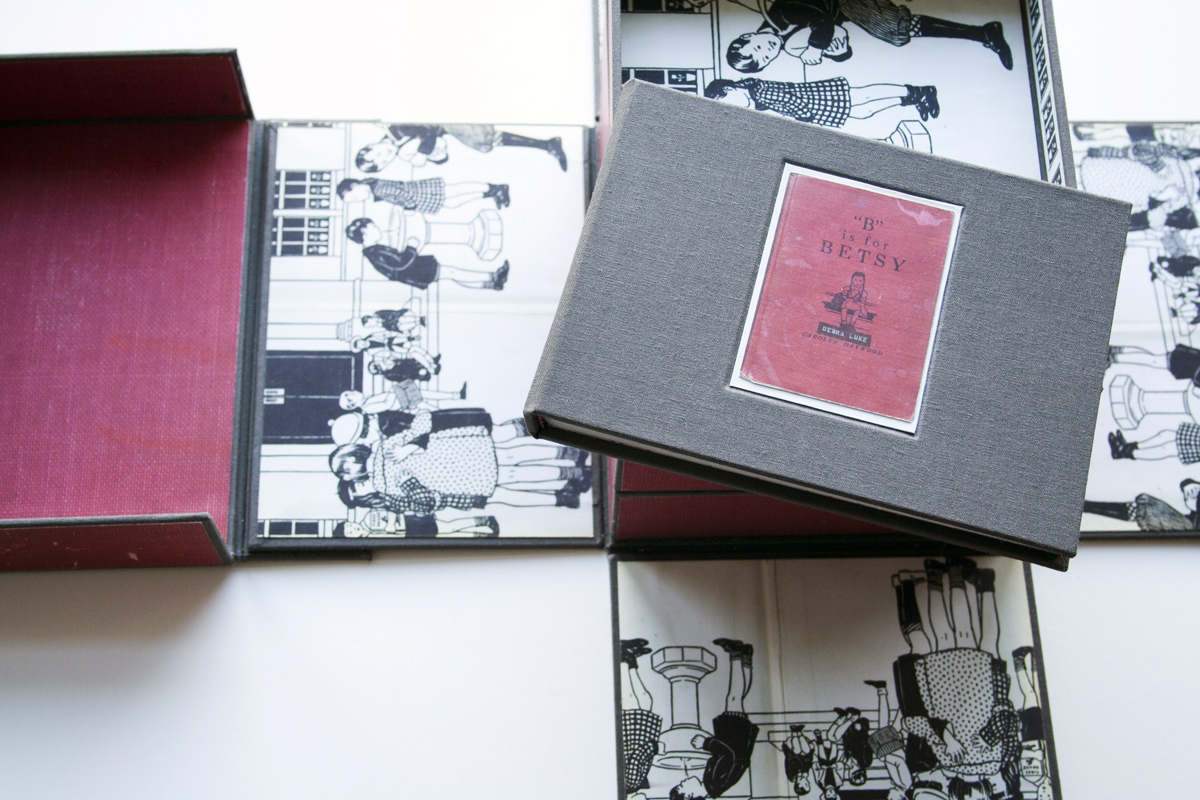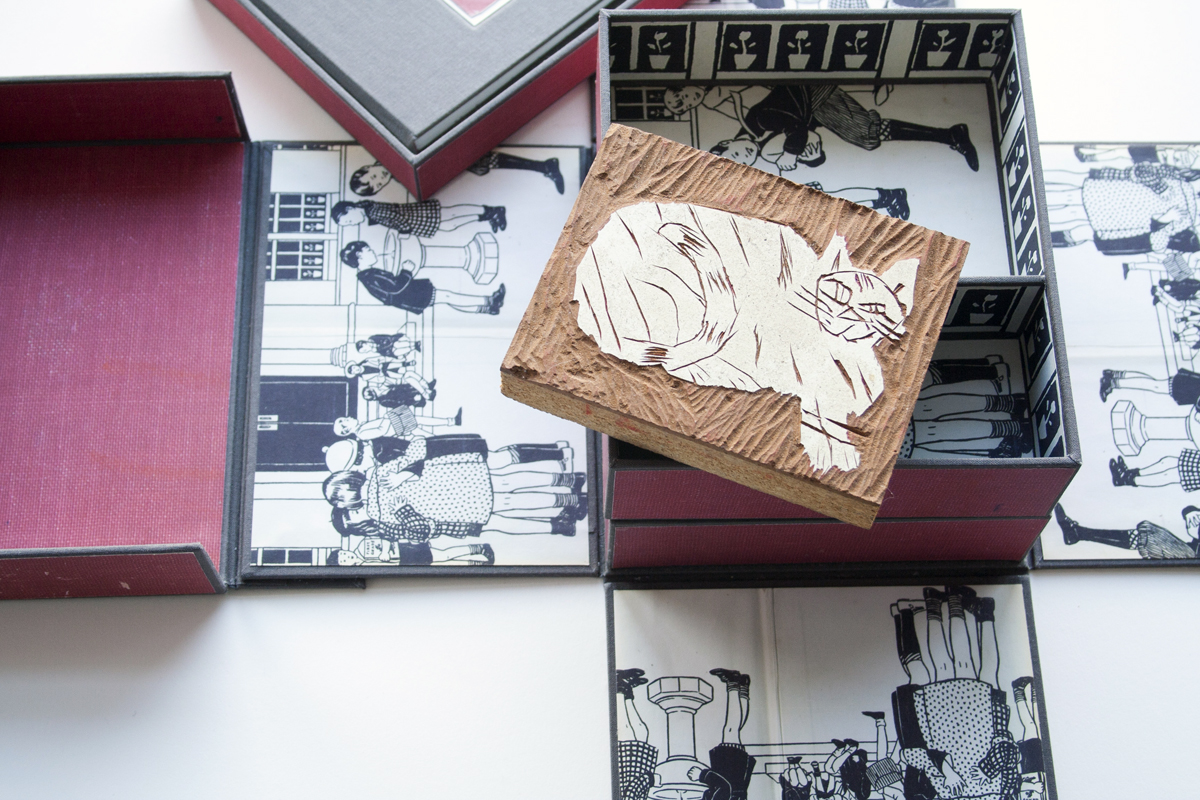 Betty was named from a book entitled B is for Betsy (as were all of our pets, until Doug), written by Carolyn Haywood, from which Peter read to Juliet at bedtime when she was little. It was a childhood book of mine as well, likely given to my Mum years ago by my great aunt Hilda, though I've found no inscription. It's something she would have done.
On the cover of my Betty Box is a photograph of a linoleum block, cut by Juliet – the highlight of the box. The original block is stored inside along with a book of photographs. The box and book are wrapped in brown book cloth and decorated with paper from a scanned image of the original book and its cloth, complete with markings from years of use. Its lining is the scanned image of the book's end papers. My Betty Box measures 8 x 7" with a depth of 5".